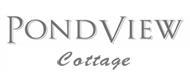 Guest Reviews
"Quaint cottage, beautiful setting"
'We enjoyed staying in this quaint stone cottage ( a thoughtful and recent barn conversion) just outside Hathersage. Beautiful setting with a short walk into town plus a good local pub across the road. Hosts James and Bal provided plenty of information on nearby walks and attractions.'
June 2019
"Amazing"
'Best location in the Peak District. Lovely hosts, so helpful. You can start hiking the minute you get out of the door, Very quiet at night, sleeping like in heaven. I highly recommend the cottage. Thank you Bal and James.'
May 2019
"Perfect place for us to stay"
'The cottage is in a great location, within walking distance of Hathersage and the pubs/restaurants and shops but away from the crowds (on a bank holiday weekend). Beautiful walks straight from the door. The owners Bal and James are very welcoming (thank you for the lovely free range eggs). We loved the upside down arrangement, with the very spacious bedroom and bathroom downstairs and the kitchen/living area upstairs. We also loved the little terrace outside the kitchen. Would definitely come back!'
May 2019
"Perfect Peak District Cottage"
'Location perfect for sightseeing/walking. Pond View Cottage is very cosy. has everything you need and is in a peaceful spot. Decorated very nicely, lovely shower and an extremely comfy bed! Nice village pub across the road. Perfect for a relaxing break and it was our first visit to the Peak District, plenty to do and see right on the doorstep. Would definitely recommend and would love to return for another visit.'
August 2018
' We have had a wonderful week staying in Pond a View Cottage. The Cottage is beautifully designed and we loved the views from the top floor. Cottage in great location'.
Louise.D. – July 2014
' We stayed in Pond View Cottage for two weeks and had a great time. The cottage is ideal for two and in a great location- a perfect home from home. We would have no hesitation in coming back when we visit the area again'
Joy. D. – July 2014
"Surpassed expectations"
We stayed for four nights in the lap of luxury. All the amenities we could wish for in Pond View Cottage and close enough to Hathersage to sample the various hostelries after three long days walking in exceptional weather. Our welcome and all subsequent conversations with James and Bal were very warm and friendly. I would recommend any couple to give the cottage a try. I would be very surprised if anyone were disappointed'.
David. H.- March 2014
We were looking for a cosy little hideaway for a few days over New Year. Pond View Cottage was perfect, very well equipped and beautifully renovated. James and Bal have worked really hard to make sure that everything is perfect for guests and we were really happy and content'. 'Very luxurious master bedroom and lots of storage space. We would really recommend this cottage and hope to stay here again in the future. It's a superb location for walking and the owners are really keen to make everything the cottage has to offer perfect for guests. Absolutely lovely, can't wait to return'.
Sarah.H.- January 2014
Back