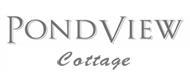 Hathersage
Searching for Hathersage Accommodation? Great choice! Outstanding areas of natural beauty surround the village. Stanage and Burbage Edges act as a stunning backdrop in the landscape. The River Derwent passes through the south of the village at Leadmill where Pond View Cottage is based close to a very picturesque bridge.
A popular base for exploring the surrounding Hope Valley. Hathersage accommodation has many facilities including a choice of shops, pubs, cafes, restaurants and hotels.
St Michael's Church is located in a beautiful spot and is easily accessible by foot from the village, Little John's grave( from the Legendary Robin Hood tales) can be found by the south door of the Church.
Back